Columbia Metropolitan Airport (CAE) has started a multi-phased effort to revamp its food, beverage, and retail operations across the airport, with an estimated completion date for all concepts slated for the winter of 2024.
"Updating our food, beverage and retail locations throughout the airport has been a top priority for CAE," said Mike Gula, CAE's president and CEO. "We want to ensure our valued passengers not only have an easy travel experience while at CAE, but one that includes offerings from national brands, new and healthy dining options and expanded retail items that are quick and convenient."
As part of the updates, Carolina Concessions, LLC, CAE's contracted food and beverage concessionaire, recently opened Jimmy John's and Samuel Adams Brewhouse Columbia in the former Carolina Subs and Riverbanks Bar & Grill locations.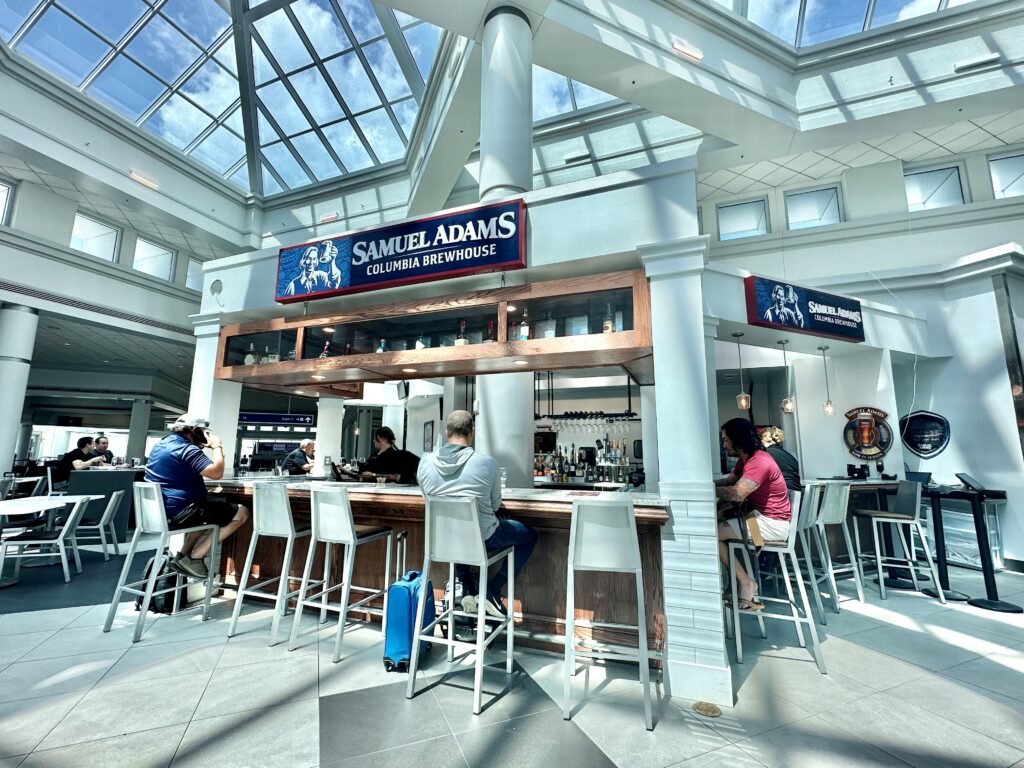 Later this month, the current Sunrise Café will be converted into a Dunkin'® – serving the chain's signature doughnuts, coffee and breakfast sandwiches.
The Friendly Caterer To-Go – a concept based on Carolina Concessions' sister catering business The Friendly Caterer that specializes in to-go family meals – will be added in the main lobby pre security.
"We are so excited to be a part of the new growth at CAE," said Sandra Sims, owner and operator of CAE's food and beverage concessionaire, Carolina Concessions, LLC. "Our team is on board to help to make CAE's travelers' experience an easy and enjoyable one. We hope by bringing in national brands, travelers will find food options that will satisfy their taste buds. We have always put the quality of our food and service as the top focus for our company, and we will continue to do so with these new additions."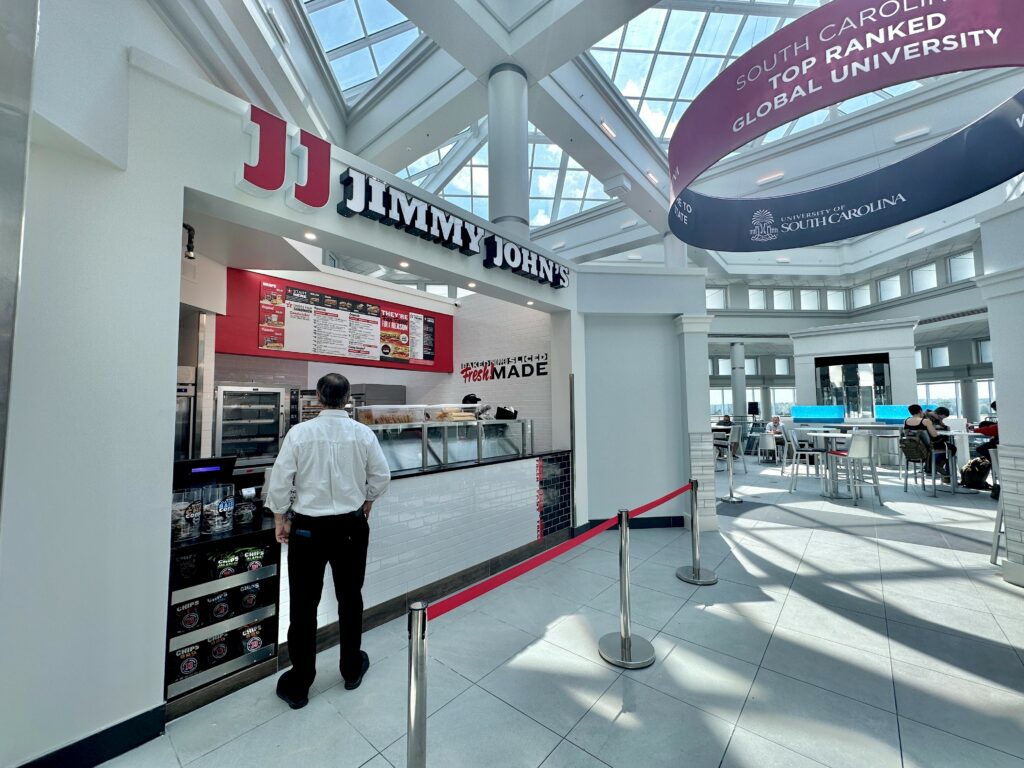 Carolina Concessions, LLC also plans to roll out an in-terminal kiosks system and mobile app, allowing travelers the opportunity to pre-order menu items before going through security and pick-up on the way to their gates.

Sandra and Herbert Sims have been in the food industry for nearly 30 years and have been the primary food and beverage concessionaire at CAE for the last 16 years.
Paradies Lagardère, CAE's contracted retail provider, will transform the current retail offerings, transitioning the Capital Marketplace to Vista Trading offering grab-n-go snacks and travel essentials. The Columbia Travelmart will become Explore Columbia and include a local marketplace concept with products from Midland's area vendors. The Three Rivers Collection will be in the main lobby pre security and include a hybrid of travel essentials and branded "shop in shops" with Avanti Markets vending machines in the former PGA Tour Shops portion of the store.
"We are excited to unveil our new retail concepts at the Columbia Metropolitan Airport as each will further elevate the shopping options for travelers," said Gregg Paradies, President and CEO of Paradies Lagardère. "We greatly appreciate our long-standing partnership with the airport and are excited to contribute to these new concessions program with locally influenced stores and products that will enhance the overall experience at CAE."
"Airports continuously update and modernize their retail and dining offerings to stay current with passenger expectations," said Kim J. Crafton, CAE's vice president of marketing and air service development. "CAE is excited to move forward with this redevelopment and knows these new brands and concepts will appeal to today's travelers."
For more information about the updates taking place at CAE and for the latest news on when various locations have completed construction, please visit www.FlyCAE.com.

About Paradies Lagardère:
Paradies Lagardère is a leading airport travel retailer and restaurateur in North America, operating more than 700 stores and restaurants in 92 airports. Specializing in three airport concessions areas – Travel Essentials, Specialty Retail and Dining with expertise in international, national and local brands – Paradies Lagardère's commitment to exceptional customer service, superior design and award-winning retail and restaurant operations has earned the company numerous accolades, including Best Airport Retailer for 26 consecutive years and Best Brand Restaurateur by Airport Experience News. For more information, please visit paradieslagardere.com.

About Carolina Concessions:
After working and training with Concessions International for five years, Herbert and Sandra Sims founded Carolina Concession, LLC in November of 2012. From there, the Columbia-based company began work to create various food and beverage concepts after being named the primary food and beverage concessionaire at the Columbia Metropolitan Airport. These concepts included Sky Café and Bar, Riverbanks Bar and Grill, Sunrise Café, Carolina Subs and the Bar-B-Que Pitt. In the summer of 2023, Carolina Concessions, LLC opened Samuel Adams Columbia Brewhouse (replacing Riverbanks Bar and Grill), as well as Jimmy John's (replacing Carolina Subs). Dunkin'® and the new concept, The Friendly Carter To-Go, based off the company's primary catering company, are slated to open in October of 2023.
Carolina Concession, LLC also serves as the food and beverage concessionaire at Jackson-Medgar Wiley Evers International Airport, operating both a Riverbanks Bar & Grill and Sunrise Café that will soon become a Dunkin' ® and Samuel Adams Jackson Brewhouse.