Today the Columbia Metropolitan Airport (CAE) celebrated the return of nonstop service on American Airlines from Columbia, S.C. to New York City/LaGuardia.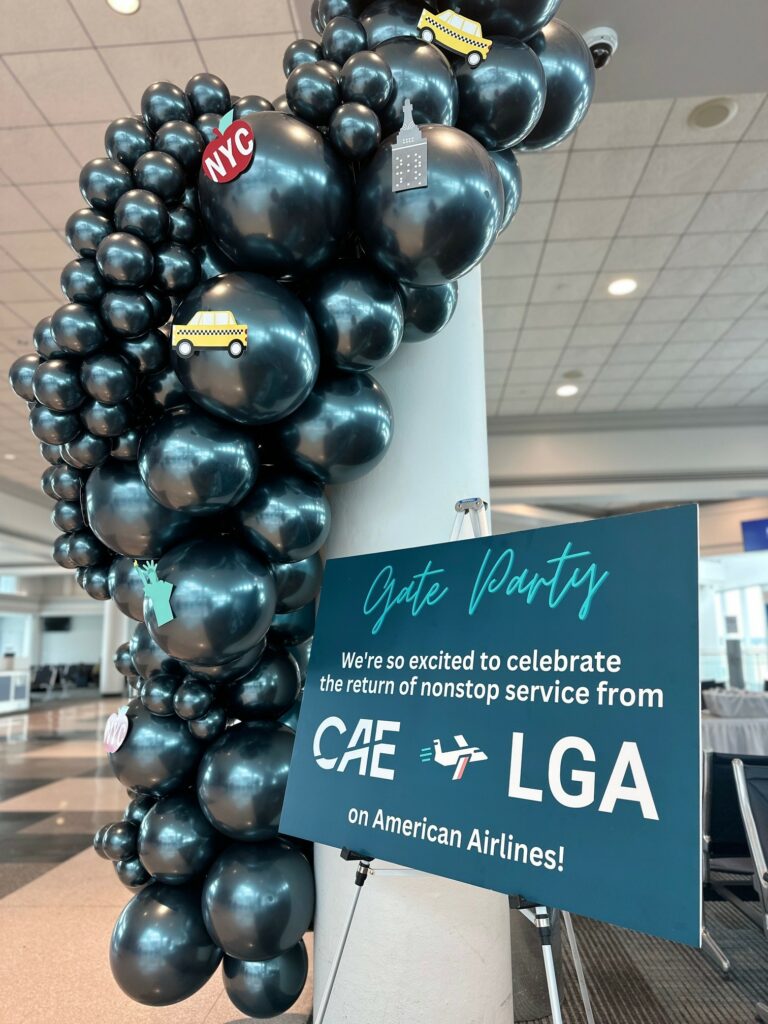 "The return of this nonstop service is the last route needed to reestablish CAE's nonstop destination roster to its pre-pandemic status," said Director of Marketing and Air Service Development, Kim J. Crafton. "We are thrilled to have such a strong airline partner in American Airlines and appreciate their robust presence in our market."
The inaugural flight departed today from CAE at 4:40 p.m. and landed at LGA at 6:40 p.m. The return of this service and proposed afternoon schedule provides yet another, afternoon, flight option for passengers heading to New York City from CAE. (Currently, there is a nonstop flight to LGA on Delta Air Lines that leaves daily from CAE at 6 a.m.).
The aircraft type used for this route is an E175, with roughly 65 – 76 seats configured into business and economy classes.
"The return of this American Airlines service shows that this community continues to consider and choose CAE to fly out of when making their air travel plans," said Executive Director of CAE, Mike Gula. "We are thankful for the ongoing support and appreciate each and every person that sees the value in flying local."