Columbia Metropolitan Airport (CAE hereafter) is excited to announce the four local artists that have been selected to participate in the 2022 – 2023 Art in the Airport program. The selected artists, an all-female slate, represent some of the outstanding talent and creativity found throughout the region.
The four artists selected to exhibit their artwork in the airport for the upcoming season include:
Emily Ward (March 2022 – May 2022)
Marie Boyd (June 2022 – August 2022)
Cait Maloney (September 2022 – November 2022)
Laura Rohlfing (December 2022 – February 2023)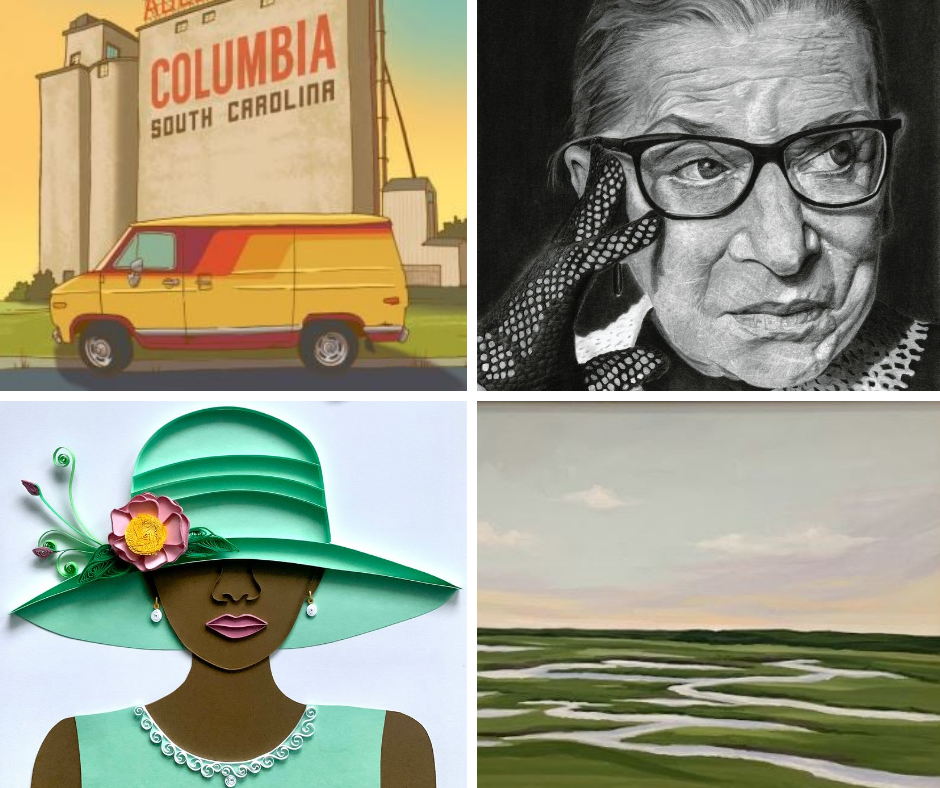 About the Artists:
Emily Ward is an artist from Columbia, S.C. and has had a passion for all things art related since kindergarten. Ward's love for art continued in college and into graduate school where she earned a BA in Art History from the College of Charleston. Ward enjoys painting places and things that bring her joy – and the South Carolina low country has been a reoccurring subject for her many landscape paintings.
Marie Boyd is a writer, illustrator, artist, educator and scholar. She creates quilled illustrations and art from colorful pieces of paper that she collects, cuts into narrow strips and designs modern, bold, bright images that leap off the page. In addition to being an artist, Boyd is an associate professor at the University of South Carolina School of Law. She is originally from Salt Lake City, Utah, and now lives in Columbia, S.C. with her husband and two young children.
Cait Maloney is a published illustrator, award-winning graphic designer, muralists and exhibition artist. In 2008, she earned her bachelor's degree with a focus in illustration from Syracuse University. Maloney says that her recipe for her work is, "… a mix of a little real, a little surreal, a good helping of humor and a lot of color."
Laura Rohlfing hails from Leesville, S.C. but spends several months out of the year traveling and exploring with her wife to new places. A graduate of the Harris School of Art in the early 80s, she focused her time there studying oil painting. She now prefers graphite and loves shades of gray and the effects of shadows and light on pictures.