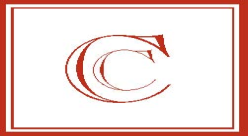 Basic Job Duties:
Retrieves items from the stockroom for all restaurant areas throughout the day.
Receives, stores, and distributes supplies upon receipt from vendors.
Cleans, sweeps, mops, dusts, and empty's trash in all restaurant areas, as needed.
Clean windows, glass partitions, or mirrors using soapy water or other cleaners, sponges, or squeegees.
Notifies management of the need for major repairs or additions to equipment in the restaurant areas.
Mix water and detergents and/or acids in containers to prepare cleaning solutions, according to OSHA specifications.
Transports equipment and supplies, either manually or by using hand trucks.
Notifies management of the supplies and equipment needed for cleaning and maintenance duties.
Set up, arrange, or remove decorations, tables, chairs, ladders or scaffolding to prepare facilities for events, such as banquets, luncheons, and meetings.
Monitor building security and safety by performing such tasks as locking doors after operating hours and checking electrical appliance use to ensure that hazards are not created.
Makes minor repairs or adjustments to restaurant equipment.
Drive vehicles required to perform or travel for cleaning work, including vans, industrial trucks, or industrial vacuum equipment.
Perform other duties as assigned by Owners and Managers.
To apply, please call 803-822-5906 between 10 am – 4 pm Monday – Friday, or send an email to sandrasapinc@aol.com.