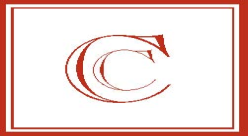 Basic Job Duties:
• Supervise operations of all restaurants in accordance with established policies and procedures.
• Train and develop employees, as needed.
• Provide feedback to Owners to be used during the conducting of employee performance reviews.
• Responsible for shift activities to include workstation assignments and rotations, employee training, employee breaks, back-up for absent employees, and shift rotations.
• Coordinate shift startups, shutdowns, and changeovers.
• Schedule and conduct shift meetings.
• Responsible for maintaining quality and customer satisfaction goals, set by Owners.
• Responsible for quality control. Adjust as necessary during shifts to ensure that quality goals are maintained.
• Work with employees to act on customer feedback and resolve customer issues in a timely, friendly, and professional manner.
• Communicate with Manager and other Shift Managers about any unresolved issues, prior to leaving for the day or night.
• Always ensures a clean and safe work area.
• Complete shift paperwork, such as cash count, inventory and schedule reporting.
• Assist employees with performing the duties of their jobs during peak hours of operations or when there is an extremely high volume of customers.
• Perform other duties as assigned by Owners and Operations Manager.
To apply, please call 803-822-5906 between 10 am – 4 pm Monday – Friday, or send an email to sandrasapinc@aol.com.