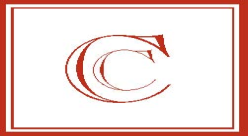 Basic Job Duties:
Setup station and collect all necessary supplies to prepare for menu service.
Prepare a variety of meat, poultry, vegetable, hot and cold foods.
Arrange sauces and supplementary garnishes for allocated stations.
Cover, date and properly store all food prep items.
Notify Management, in advance of any possibilities of shortages that may occur during service.
Serve menu items compliant with established standards.
Properly use all food preparation tools in accordance with manufactures standards and established safety guidelines.
Adhere to the Closing Guidelines for the kitchen and all stations associated with the kitchen area.
Always maintain a prepared and sanitary work area.
Always keep the work area and all products in the area fresh.
Ensure that all storage areas are tidy, and all products are properly stored.
Consistently use safe and hygienic food handling practices.
Remove and return all soiled food preparation tools to the appropriate are for sanitizing and cleaning.
Perform all duties as assigned by Owners and Assistant Manager.
To apply, please call 803-822-5906 between 10 am – 4 pm Monday – Friday, or send an email to sandrasapinc@aol.com.