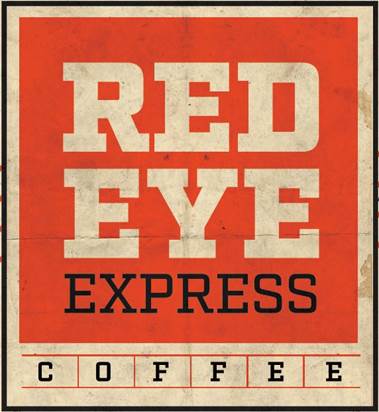 Seeking Barista for a full service coffee kiosk located within Columbia Metropolitan Airport. Ideal candidate would start as Barista with potential to quickly become shift leader for the morning shift. . Current schedule for this position is 4:30am-10am or 4:30am-1pm depending on the day. Some weekend shifts are possible as are some holiday shifts. Experience is a must. Will only consider applicants with previous barista experience and/or very strong customer service experience. Must also be available to work the shifts mentioned above. There can be a little flexibility in the schedule, but the position is for someone to open the kiosk. Kiosk current operates 365 days a year on the following schedule: M/Th/F 4:30am- 3:30pm, T/W 4:30am-1:00pm and 4:30am- 10am on weekends or holidays.
Candidate should have customer service experience, barista experience and potential for references from previous employers. Must be able to work independently or alongside others in a collaborative environment. Must be able to pass FBI and TSA background check for security clearance at the airport.
Please submit letter of interest and resume to caeredeyeexpress@gmail.com.
Job Responsibilities:
Promotes coffee consumption by educating customers; selling coffee and coffee grinding and brewing equipment, accessories, and supplies; preparing and serving a variety of coffee drinks, teas, etc. Candidate should expect to have great communication skills that appeal to our varied clientele. All products will have a special connection to South Carolina and will promote Columbia and South Carolina to the general airport clientele. Must be able to responsibly manage a P.O.S.system and be able to multitask while making drinks and serving customers. Employee is representative of independent coffee company and also airport.
Basic Job Duties:
Welcomes customers by determining their coffee interests and needs.
Educates customers by presenting and explaining the coffee drink menu; answering questions.
Prepares and sells coffee drinks by following prescribed recipes and preparation techniques for coffee drinks, such as, espresso, americano, mocha, cappuccino, etc.
Generates revenues by attracting new customers; defining new and expanded services and products.
Maintains inventories by replenishing coffee bean supply; stocking coffee brewing equipment; maintaining supplies, pastries, and cookies for coffee bar.
Keeps equipment operating by following operating instructions; troubleshooting breakdowns; maintaining supplies; performing preventive maintenance; calling for repairs.
Maintains safe and healthy work environment by following organization standards and sanitation regulations.
Improves quality results by studying, evaluating, and re-designing processes; implementing changes; maintaining and improving the appearance of the coffee kiosk.
Updates job knowledge by participating in educational opportunities; reading coffee, retail trade, and food service publications; maintaining personal networks.
Enhances coffee shop reputation by accepting ownership for accomplishing new and different requests; exploring opportunities to add value to job accomplishments.