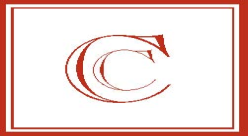 Basic Job Duties:
Greet, escort and/or direct customers to their seats.
Present menus to patrons, answer questions about menu items, make recommendations upon request. Inform customers of daily specials.
Explain how various menu items are prepared, describe ingredients and cooking methods.
Take orders from patrons for food and beverages. Complete order slips in detail based on the patron requests and enter orders into the computer for transmittal to the kitchen.
Serve food and/or beverages to the patrons.
Check with customers to ensure that they are enjoying their meals and if needed take any action to correct problems.
Prepare checks that itemize and total meal costs and sales taxes.
Collect customer payments.
Remove dishes and glasses from tables and/or counters and take them to the kitchen area for cleaning.
Clean tables and/or counters after patron dining is complete.
Fill salt, pepper, sugar, cream, condiment, and napkin containers.
Prepare tables for meals, including setting up items such as linen, silverware, and glassware.
Perform other duties as assigned by Owners or Management.
To apply, please call 803-822-5906 between 10 am – 4 pm Monday – Friday, or send an email to sandrasapinc@aol.com.