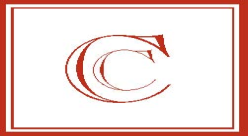 Basic Job Duties:
Collect money for drinks served.
Check identification of customer to verify ag requirements for purchase of alcohol.
Attempt to limit problems and liability related to customers' excessive consumption of alcohol by taking steps to persuade customers to cease consumption.
Clean glasses, utensils, and bar equipment.
Take beverage orders from servers and patrons.
Serve wine, mixed drinks and bottled or draft beer.
Maintain the cleanliness of bar, work area and tables.
Mix ingredients, such as liquor, soda, water, simple syrup and bitters as a part of cocktail and other drink preparations.
Serve bar snacks, and/or food items to customers seated at the bar or in the bar area.
Prepare garnishes needed for drink preparations.
Maintain the bar décor, by arranging bottles and glasses in an attractive display.
Create signature drinks and cocktails.
Perform other duties as assigned by Owners, Operation and Shift Managers.
To apply, please call 803-822-5906 between 10 am – 4 pm Monday – Friday, or send an email to sandrasapinc@aol.com.