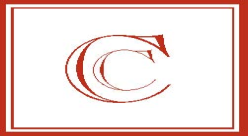 Basic Job Duties:
• Check patrons' identification to ensure that they meet minimum age requirements for consumption of alcoholic beverages.
• Present drink menus, make recommendations and answer questions regarding beverages.
• Up-sell drink items based on daily specials.
• Learn the names of patrons and personally recognize regular travelers who frequent the bar.
• Record drink orders accurately and immediately into the Point-of-Sale System.
• Accept guest payment, processes credit card charges and make change.
• Wash and sterilize glassware, promptly.
• Prepare garnishes for drinks and replenish snacks and appetizers for bar patrons.
• Maintain bottles and glassware in an attractive and functional manner to support efficient drink preparation and promotion of beverages.
• Prepare drinks for wait staff and assist them when needed.
• Clear, clean, and reset tables in the bar area.
• Maintain cleanliness in all areas of the bar including counters, sinks, utensils, shelves, and storage areas.
• Receive and serve food orders to guests seated at the bar and in the bar area.
• Report all equipment problems and bar maintenance issues to management, immediately.
• Assist with restocking and replenishment of bar inventory and supplies.
• Perform other duties as assigned by Owners or Management.
To apply, please call 803-822-5906 between 10 am – 4 pm Monday – Friday, or send an email to sandrasapinc@aol.com.