The Columbia Metropolitan Airport (CAE hereafter) is pleased to welcome back to the airport longtime nonprofit partner, Transitions Homeless Center (Transitions hereafter). Each year, Transitions works alongside CAE to highlight the outstanding, artistic talents of its clients in a beautiful and meaningful exhibit.

"This exhibit is reflective of the fact that the homeless in our community are not invisible," said Vice President of Advancement, Elizabeth Igleheart. "When we bring the client artists out to the airport to see their art on display, it gives them such a sense of self-worth and pride."

Each piece of art within the exhibit is as unique as the artist behind it, providing a glimpse into their lives, their current life stage and their future plans and goals.
"We're thrilled to be able to continue our strong partnership with Transitions to bring such a powerful exhibit to our travelers," said Director of Marketing and Air Service Development, Kim Jamieson Crafton. "By amplifying a marginalized group within our community in this way, CAE is able to ensure its focus of diversity, equity and inclusion remains woven into the fabric of everything we do.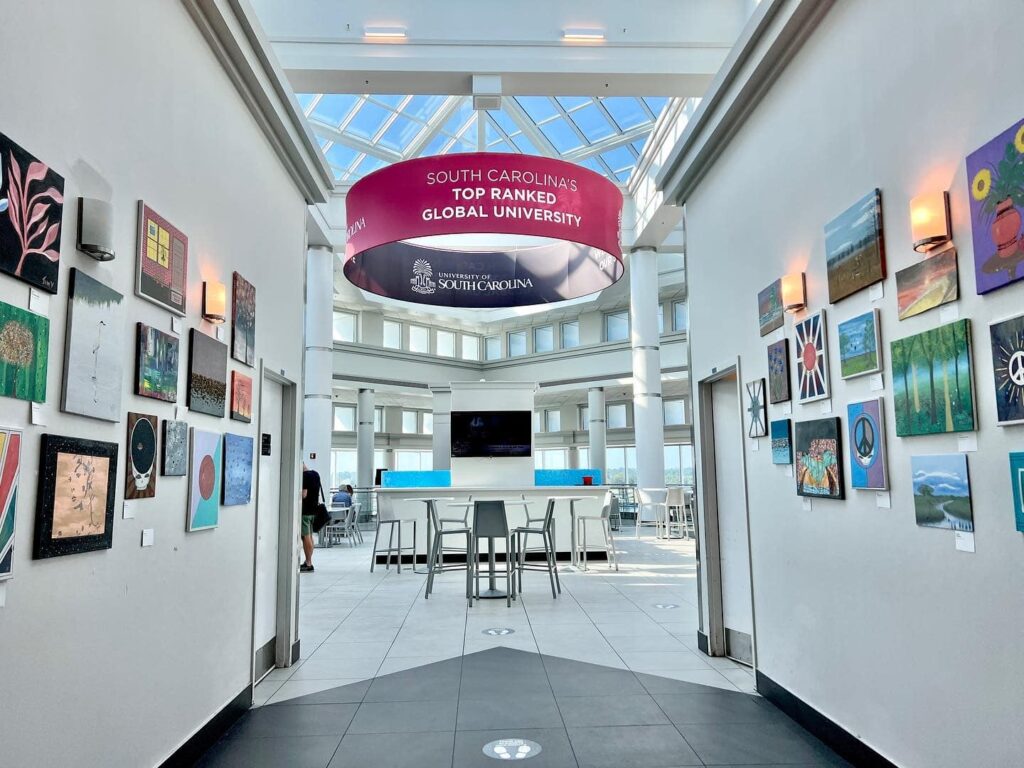 "We really appreciate the ongoing partnership we have with the Columbia Metropolitan Airport," said Igleheart. "Each year it is exciting to see what new talent we can discover among our clients at Transitions. The exhibit helps all of us remember that even the least among us have a gift they can share if we let them."
The Transitions exhibit will be on display now through the end of fall and located in the entrance to CAE's food court.
About Transitions Homeless Center:
The Midlands Housing Alliance (dba Transitions Homeless Center) opened on June 15, 2011. Since opening, Transitions has helped 3,300 clients transition out of homelessness and into permanent housing. Transitions is not a traditional shelter, so its 260 homeless clients are able to stay for the length of time they need to address their physical and mental health issues. As the only organization of its type to have remained fully open throughout the COVID-19 pandemic, the organization has made it possible for more than 267 clients to move out of homelessness in the past year. They continue to provide support services to help men and women secure employment and to serve more than 500 meals each day.